Working with the college provided a great deal of insight into the challenges all colleges face - even exceptional ones like St Clare's.
St Clare's Oxford is one of the pillars of post-war cooperation, with the college being set up to house international students from across Europe and the world. Today, St Clare's is the premier college in Oxford for International Baccalaureates and summer preparatory courses.
We developed a system to really display the strengths of the college. This meant using native video backgrounds, testimonials and student experiences intertwined with other data such as course information and admissions numbers.
We also created the content for the Living and Studying In Oxford page, providing an informative and SEO rich landing page for prospective students.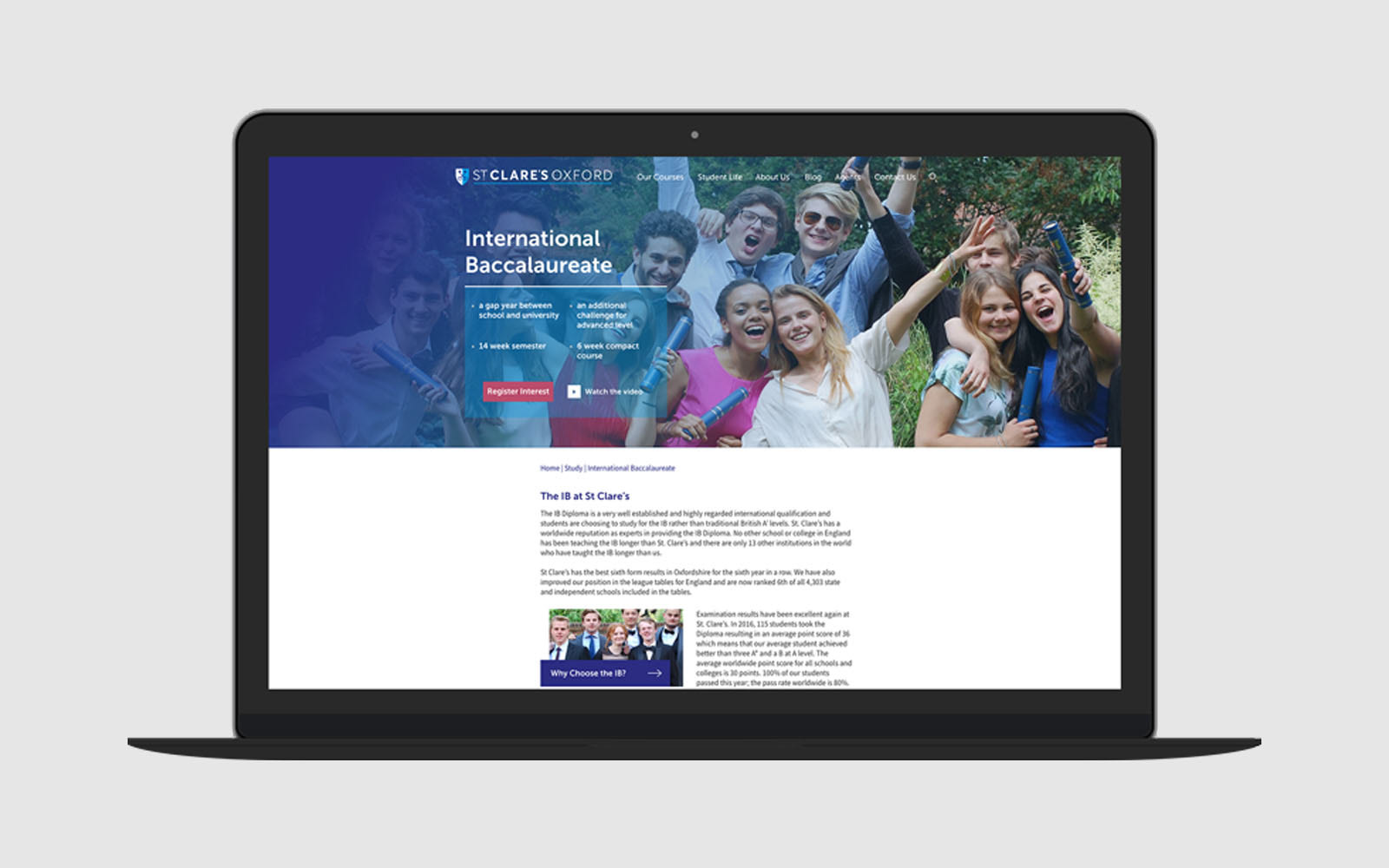 Naturally, the site had to work across all devices with a similar experience, meaning we had to develop ways to ensure that the many media types displayed across the site would play nice, or convert to something more appropriate.
This project was completed in partnership with
Zest Digital
, who provide the college with ongoing digital marketing.